ALL SEASONS WALL SYSTEMS LLC
STUCCO and PLASTER
Columbus, Ohio
Rated Central Ohio's # 1 for stucco repair
30 Years In Business
Specializing in Quality Stucco, Plaster, and Drywall Repairs in Central Ohio
All Seasons Wall Systems LLC specializes in stucco repairs/ restorations as well as interior plaster repair that matches the existing texture of the house being repaired. This ability is all important in stucco repair and also in interior plaster work. We are central Ohio's finest.
All Seasons Wall Systems LLC is known for prompt and friendly service with reasonable rates.
614-436-8364
Cell: 614-204-0700
Rob@AllSeasonsWallSystems.com
Multi -Year Stucco Repair Award Winner
All Seasons Wall Systems LLC is well known throughout Central Ohio for their ability to remove and repair damaged stucco of any size and match the pattern of your home.
Broken off lower stucco corner. Corner rebuilt with metal lathe and base coat.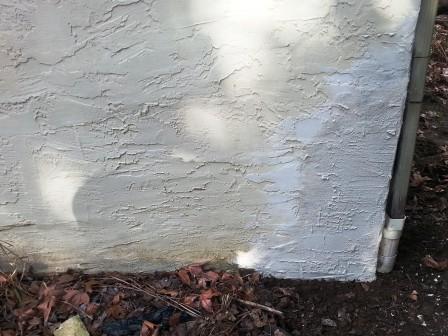 Stucco finish with tie-in to existing wall pattern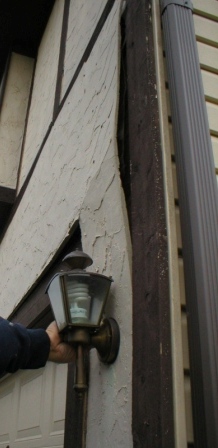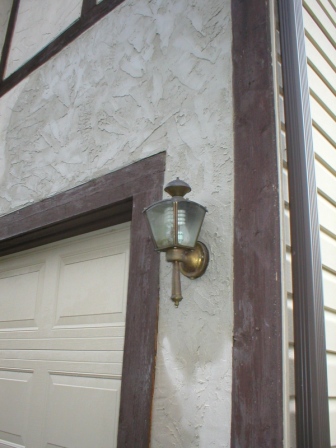 This customer had midwall stucco damage which was removed, reinforced, and stucco repair tied
in to match existing house stucco pattern.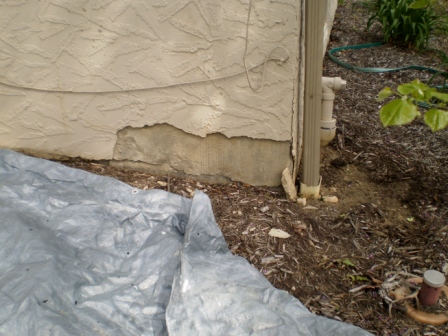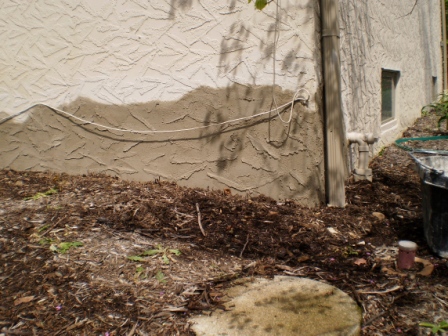 BEFORE AFTER
Common lower wall stucco problem repaired for customer with texture tie-in to existing house in preparation for painting.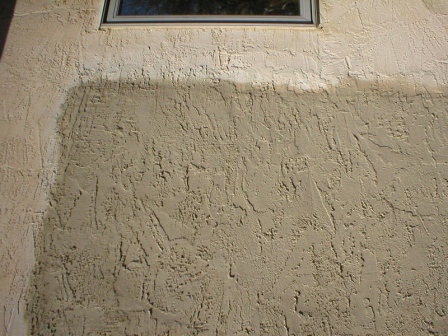 Stucco with texture tie-in to existing wall done after door removal by customer.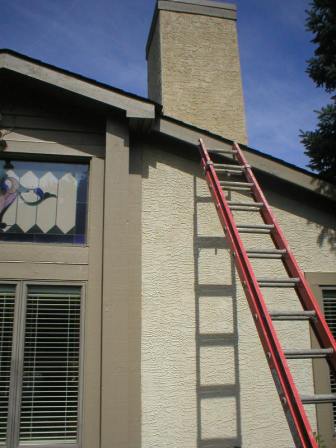 This customer had a deteriorated and cracked roofline
chimney resurfaced to match her existing home texture pattern.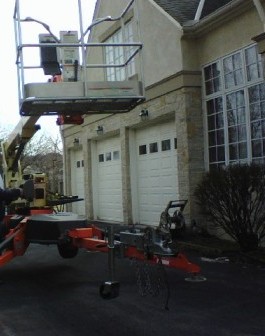 Resurfaced garage side stucco gable and wall for customer
Or if you would like a new fresh look to your house front, we are very experienced in transforming an older home front appearance with a combination of stucco, stone veneer and a variety of accents.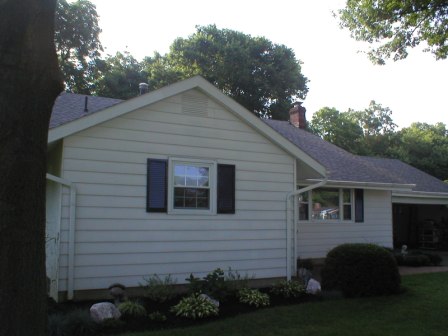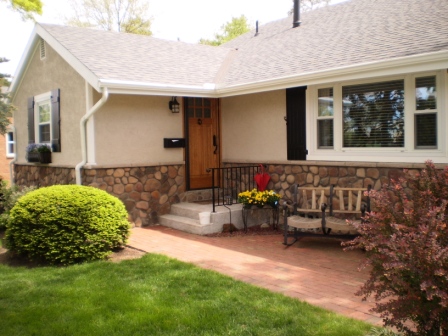 All Seasons Wall Systems LLC replaced this older house front with stucco and stone veneer. Custom shutters,
wrought iron window boxes, and country garage doors were added for the finishing touch to this customer's
new home front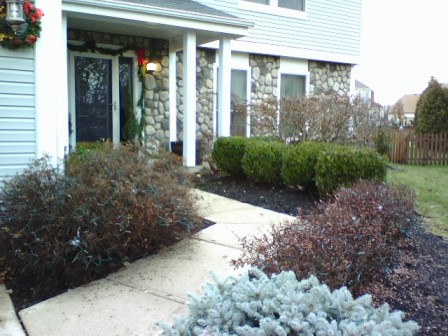 Or as this customer chose - to simply add a lower wall stone
veneer to accent their existing home front!
Rob Patton, Owner
614-204-0700 - cell
614-436-8364 - office